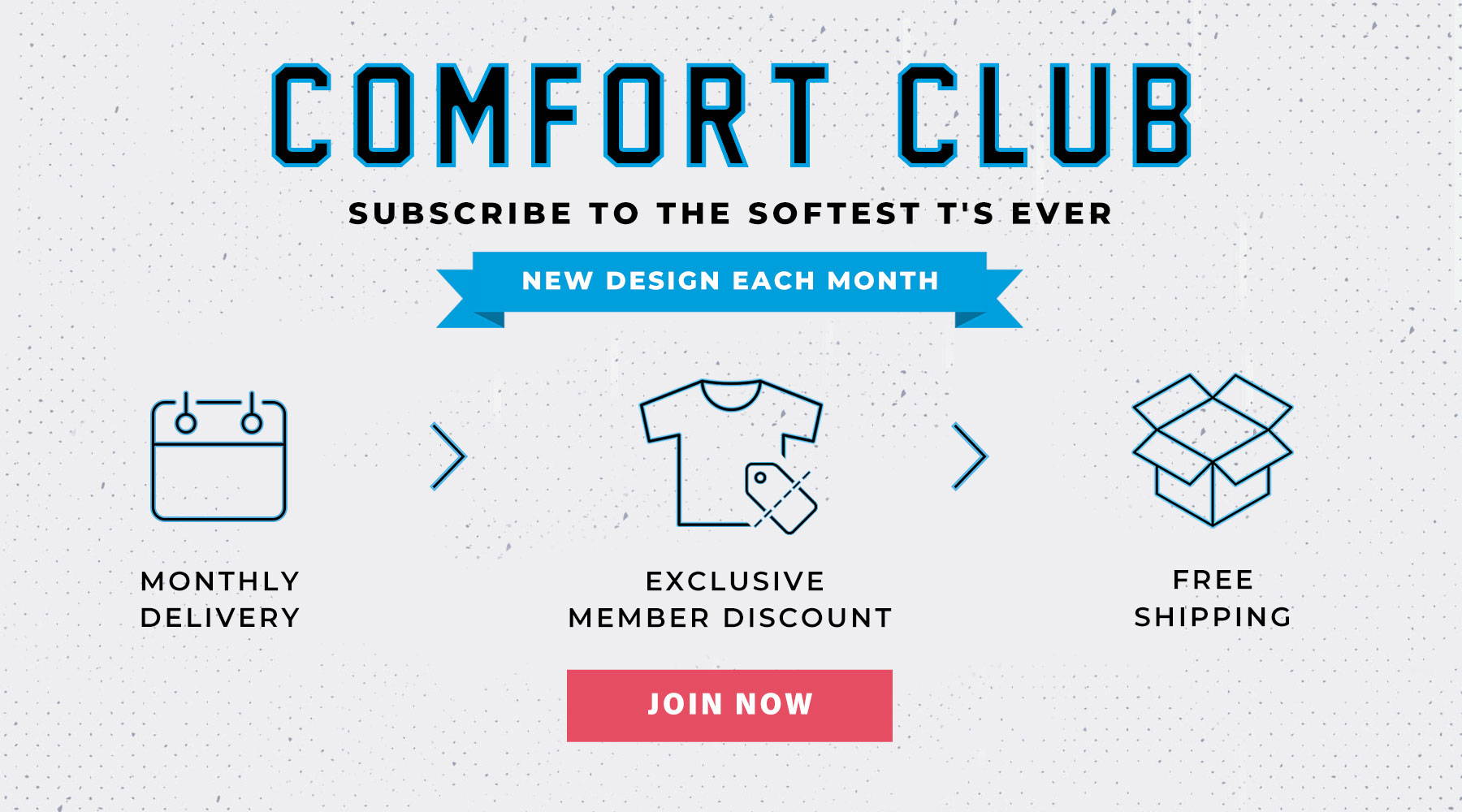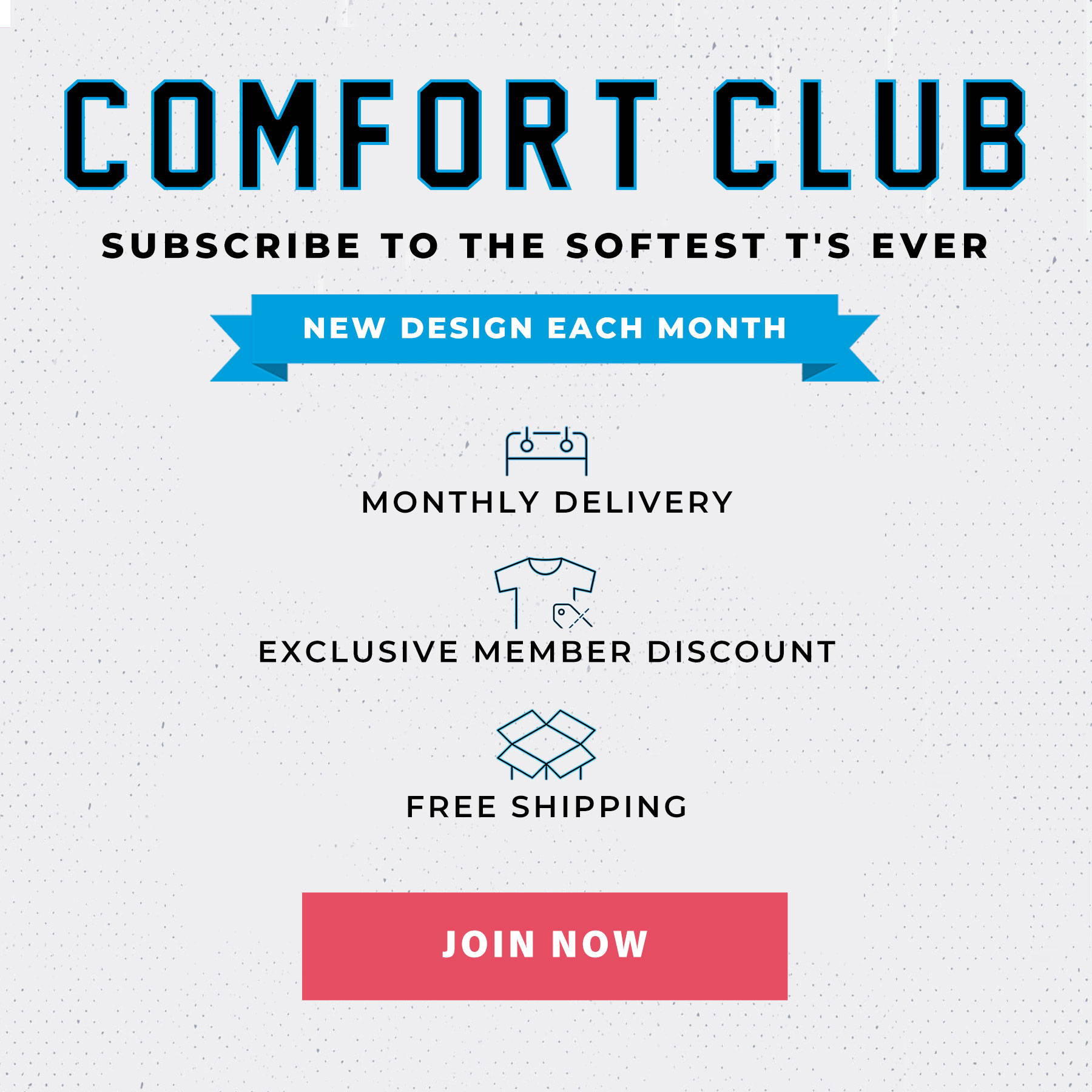 ---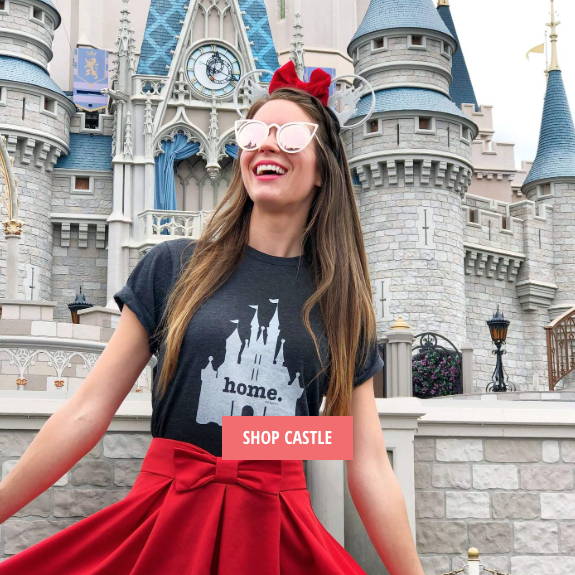 How it Works
We'll try to break this down as simple as we can.
Your subscription charge will occur on the 1st day of the month. Orders ship on the 15th of each month or the next weekday should the 15th be on the weekend.
The first charge occurs the day you sign up and if the ship date has already passed, you won't be double charged for the next month. Let's say you sign up on January 20th. Your first subscription shirt would ship February 15, and you would not be charged again until March 1.
Minimum three month subscription period. You can cancel anytime after that. If you cancel before, there's a $25 cancelation fee.
No returns or exchanges allowed with Subscription t-shirts.
No discounts apply to Subscription orders.
---
---
Frequently Asked Questions
Can I pause my subscription?
You are able to skip a month, but the system we use doesn't allow a pause. You can cancel at any time, but ask that you commit to at least a three month subscription.
What if it doesn't fit?
Our assumption is that most subscribers already own a shirt from The Home T. Sizing will not be changing. If you do have a question about sizing, please visit www.thehomet.com/sizing.
Can I return or exchange a subscription shirt?
We aren't able to accept returns or exchanges on monthly subscription designs. We make them specifically for the subscription program and returns impact the math and the discount we're providing subscribers.
Can I decline a month?
Once you've been charged for a subscription month, the wheels are turning and you can't cancel once that happens. You're also not able to decline a shirt once it's been shipped and received.